INTERNATIONAL, TAIWAN, BRAND APPLICATIONS, PROMOTIONS
The world renown brand for Pearl Milk Tea beverages – or some called it Bubble or Bobba from Taiwan. To keep up with the fast pacing market in Indonesia, Quickly Surabaya + Makassar threw us an invitation to maintain their brand experiences and visual.
Like most of other franchise brands, Quickly came with a set of Standard Brand Manual and Guidelines, in which they also spared some rooms for local applications flexibility. Our team cover almost all area of the brand's visual presentation. Over the years, the project ranges from creating product strategies, conceptual promotions, packages design and up to stores design. We've created a visual application guidelines, which manage colors, photos and typography, to maintain consistencies among their large numbers of applications.
Most of the works we did falls in the products area. Quickly has so many variations with endless possibilities of combination; This is a great advantage that soon becomes the core of the creative process.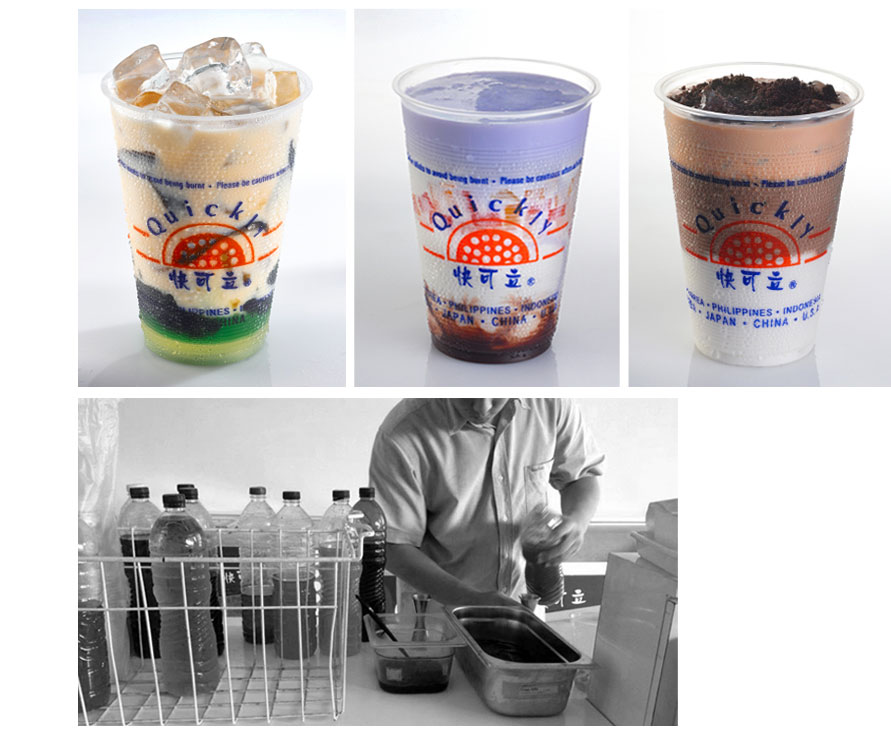 Packagings are important when it comes to retail F&B brand or products. To keep the design and brand up to date, we annually redesign the print on the gift box.
Quickly's target market are mainly young and dynamic people. Over the years, we've created products and merchandises that help spreading out the Quickly's brand.
Follow us for more updates on this project, as this is a project that keeps evolving and expanding. We will also be sharing insights on how we use products as the core of our creative strategy.